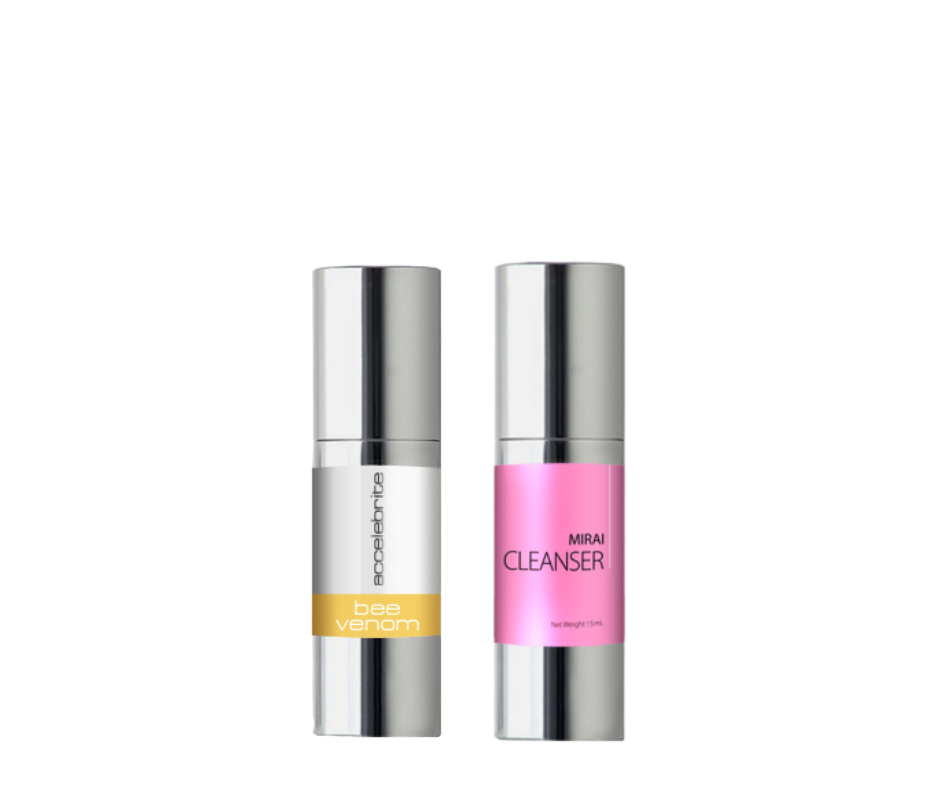 True Company Bee Venom Serum & Mirai Anti Aging Facelift Cleanser
True Company's bee venom serum has been touted as being a natural alternative to Botox, and is reportedly used by a number of high profile celebrities.
The combination of bee venom and other natural ingredients work in synergy to keep you looking young!
How does it work?
The bee venom contained in this product is used to trick the skin into thinking it has been lightly stung. This, in turn, stimulates the production of the naturally occurring chemicals collagen and elastin, thereby creating a tightening and smoothing effect. The effects are c

Mirai Face Cleanser by True Company for reaching deep layers of the dermis to not only remove makeup residue and common impurities but to soften, smooth and improve tone and texture of your skin
Deep cleansing to remove oil, unclog pores

Works to restore a youthful elasticity
You'll never use anything else to prepare your skin for your daily makeup regimen
You'll notice astonishing results after only a few uses
Mirai holds special appeal for women who value a start to finish beauty regimen
Ensures perfect results for healthy, younger-looking skin