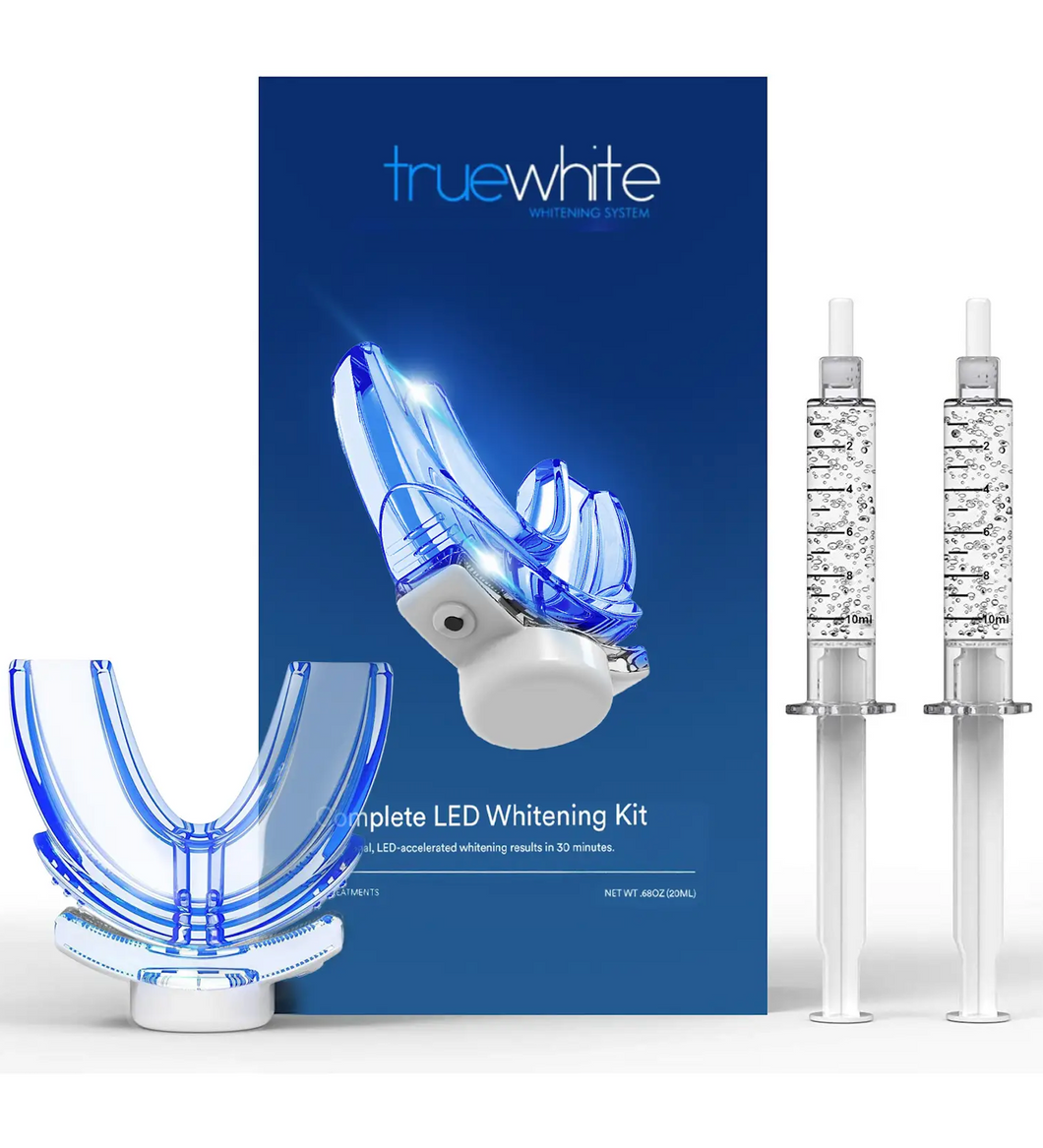 truewhite Ora LED Teeth whitening kit
Expertly Formulated: Our advanced formula is delicately crafted to remove years of staining in just minutes, ensuring a radiant smile that captivates.

Gentle & Effective: Embrace a non-messy solution that adheres to your teeth during whitening, offering prompt and long-lasting results without compromising enamel integrity.

Sensitive Teeth? No Worries! Perfectly designed for individuals with sensitive teeth, our kit efficiently targets and whitens away coffee, wine, food and drink stains, as well as cigarette, vaping, and tobacco discoloration.

Abundant Treatments: Each Teeth Whitening Kit includes up to 50 treatments, giving you ample opportunities to transform your smile into pure brilliance.

Ultimate Package: Unveil the power of our LED Accelerating Mouthpiece and 2 Whitening Serum Gel Syringes, a tailor-made combination to suit every unique smile.